September 2001 Featured items
(click on image to enlarge, click on speaker to hear sound sample made from that record)
1 Frankie Lymon: "Why Do Fools Fall In Love" on Gee 1002

ID # 1587 EX $ 25.00 *SOLD*
2 The Breakers: "Balboa Memories" on Marsh 206 (WLP)

b/w "Long Way Home"
Here's one you probably haven't heard in a long, long time. The price guide says $75 for a NM copy of the commercial release, this is a VG++ White Label Promo with just a little dirt smudged on the label.
ID # 1923 VG++ $55.00 *SOLD*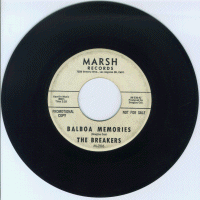 3 Velvet Angels: "I'm In Love" on Co-Op 201

Here's a great little Doo-Wop a capella piece from the early 60's. I've had a copy in my personal collection since 1964 and I just turned up this one to make some other collector happy.
ID # 2153 NM $24.00
.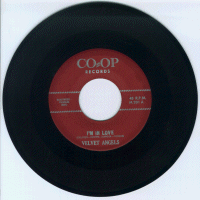 4 The Tams: "Untie Me" on Arlen 7-11

ID # 2490 EX++ $25.00
What can I say about this one - R&B at its best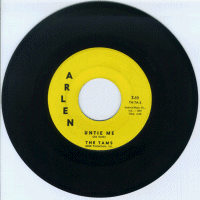 5 Big Dee Irwin: "And Heaven Was Here" on Dimension 1001

Again, my scanner doesn't handle these dark labels very well - but this record looks and sounds great.
ID # 2580 EX $28.00 *SOLD*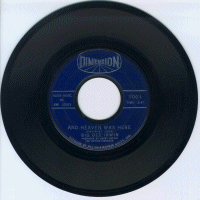 6 The Ly-Dells: "Wizard Of Love" on Master 251

Here's a great little novelty Doo-Wop from the early 60's. Not easy to find this one anymore.
ID # 2929 VG $45.00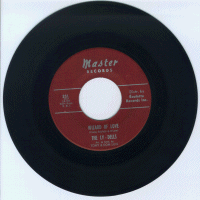 7 Jimmy Jones: "That's When I Cried"

b/w "I Just Go For You" on CUB 9072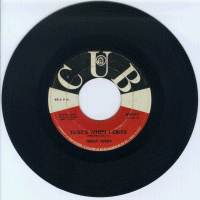 8 San Remo Golden Strings: "Hungry For Love" on Ric Tic 104

B/W "All Turned On"
One of the my favorite instrumentals from the early 60's.
ID # 3001 VG++ $15.00 *SOLD*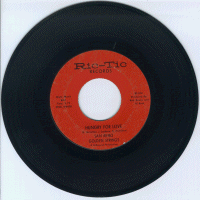 9 The Tams: "What Kind Of Fool (Do You Think I Am)" on ABC-PAR 10502

B/W "Laugh It Off"

Here's another from the Tams - with TWO great sides!
ID # 841 VG+ $8.50 *SOLD*
I will be adding more pages like this each month.