November 2001 Featured items
(click on image to enlarge, click on speaker to hear sound sample made from that record)
1 The Excellents: "Coney Island Baby"

b/w "You Baby You" on Blast 205

ID # 1236 EX+ $ 18.00 *SOLD*
Two great sides on one piece of vinyl from the early 60's. If you never heard "You Baby You", give a listen it's one great doo-wop record, and in many areas they never played this "B" side.
2 Bobby Darin "Mack The Knife" on ATCO 6147 W/Picture Sleeve

A classic - nothing else to say. Here's your chance to own this beauty, picture sleeve and all.
ID # 3907 VG++/EX+ $40.00 *SOLD*
3 The Uniques "I'll Do Anything" on Paula 289 Promo

ID # 4038 VG+ $ 35.00 *SOLD*
Visually this looks a little beat up, with SOL, dirt smudges, surface scratches etc. However, it plays excellent. Look at the scan, and play the clip. You won't be dissapointed!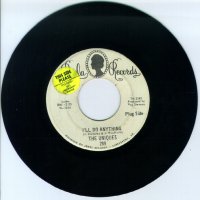 4 The Doors: "Light My Fire" on Elektra 45738

ID # 4036 NM $12.00 *SOLD*
The Late 60's Rock classic - this needs to be in every jukebox.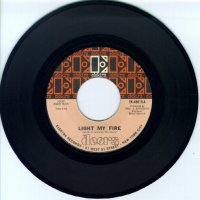 5 The Volume's: "I Love You" on Chex 1002

ID # 1261 NM $85.00
This is not a promo record. The label is a high gloss white, not the typical cream color.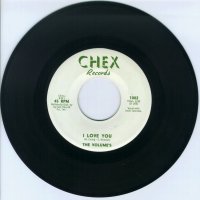 6 The Skyliners: "It Happened Today" on Calico 109

ID # 4040 EX+ $24.50
Here's a great doo-wop piece from the late 50's, not nearly as popular as their other hit "Since I Don't Have You", but I believe it is just as good.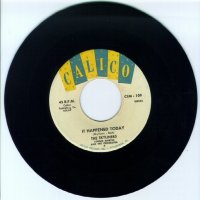 7 The Orioles: "Crying In The Chapel" on Jubilee 5122

ID # 460 VG $25.00
(Note: Due to a typo this was formerly listed on this page as EX+ condition - it is by no means EX+ is is only VG, Sorry)
A great example of mid-50's group harmony.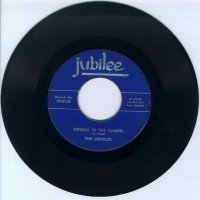 8 Jan and Dean: "Heart and Soul" on Challenge 9111

A real change of pace for this hot rod/surf team of singers and they do a fine job with it. The label actually looks much better than this image, my scanner doesn't handle the dark labels too well.
ID # 1259 EX $20.00 *SOLD*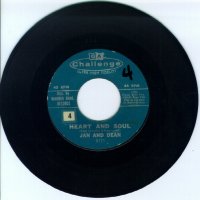 9 The Cleftones: "Heart And Soul" on Gee 1064

ID # 1260 NM $35.00 *SOLD*
For comparison, here is the same song, released the same year (1962) by another great group. I don't know which one I like better, I guess it's which ever one I'm listening to at the time. NOTE: This record has the labels for 'A' and 'B' sides reversed.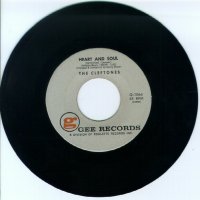 I will be adding more pages like this each month.